At Rocky Mountain Woodcraft, we make every effort to use high quality, sustainably produced materials. We try to buy all of our wood from Forest Stewardship Council certified forests that are responsibly managed to ensure the long term survival of different species.
EcoPoxy – Natural Resin & Epoxy
"EcoPoxy Inc. is committed to creating, manufacturing, and distributing bio-based epoxies made from annually renewable resources and offer the world an alternative to traditional epoxy resins made from fossil fuels. Because of this, EcoPoxy products offer the safest and best epoxies to use to build a river table and other wood projects.

Our state-of-the-art epoxies are for commercial, industrial, institutional, and residential applications. We are proud to offer natural bio-based epoxies that empower you to imagine the possibilities and create masterpieces out of waste materials.
Our vision is to be the leading epoxy resin company by consistently delivering high-quality, innovative, and sustainable solutions that customers trust to build and beautify their products and surroundings. All while lowering our carbon footprint." – EcoPoxy's website
American Black Walnut
Black Walnut is one of the most popular hardwoods in the world due to its beautiful grain patterns and spectacular contrast between the golden yellow sapwood and the rich brown heartwood. This contrast creates unique live edge boards that combine stunningly with colorful epoxy.
It is prized by woodworkers for its strength, grain, and color. Walnut polishes to a very smooth finish and will slightly lighten over time.
American Black Cherry
Natural cherry wood is perhaps the most prized furniture hardwood in America. Cherry is a smooth-grained, reddish-brown hardwood that comes from the American Black Cherry fruit tree.
Cherry is renowned among woodworkers for its color and aging process. It starts out a light pink and darkens over time to a rich reddish hue with a lustrous patina that gives a feeling of warmth and luxury.
Canadian Hard Maple
Canadian Hard Maple, also known as Sugar Maple, is incredibly strong, looks great, and pairs beautifully with bright colored epoxy. Its light, creamy color, smooth grain, and strength make maple a popular choice among woodworkers.
It also happens to be the tree that creates delicious maple syrup!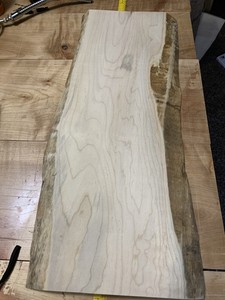 African Sapele 
A cousin of genuine mahogany, which is severely endangered, Sapele wood from Africa is a heavier hardwood with exceptional grain patterns. With everything from straight to striped to rays, the grain of Sapele can be stunning, and really pops when finished with tung oil.
Select Canadian Pine/Spruce
Used mostly for structural purposes (framing houses, decks, buildings, etc.), Pine has an underrated appearance, particularly when painted or stained. As a softwood, it is easy to work with, sands to a nice, smooth finish, and is widely available from sustainable sources.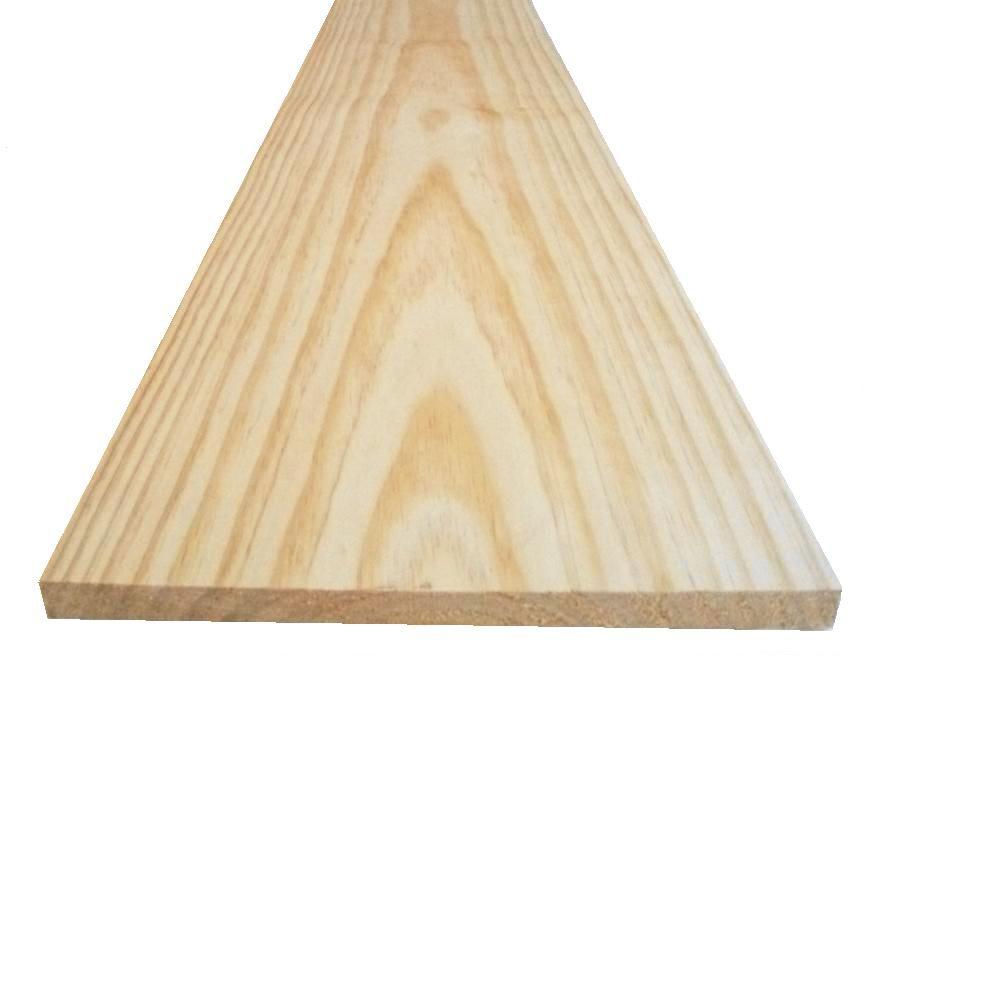 Western Red Cedar
Light reddish brown in colour, Western Red Cedar has an aroma that just feels like you are in a forest on the side of a mountain. It has very few knots and its grain pattern that becomes prominent and beautiful when finished with a clear coat of shellac or tung oil.